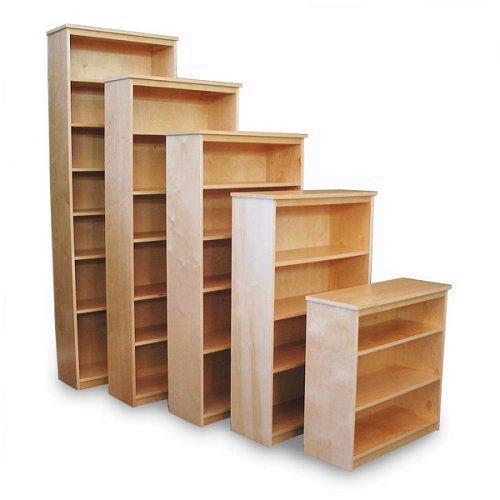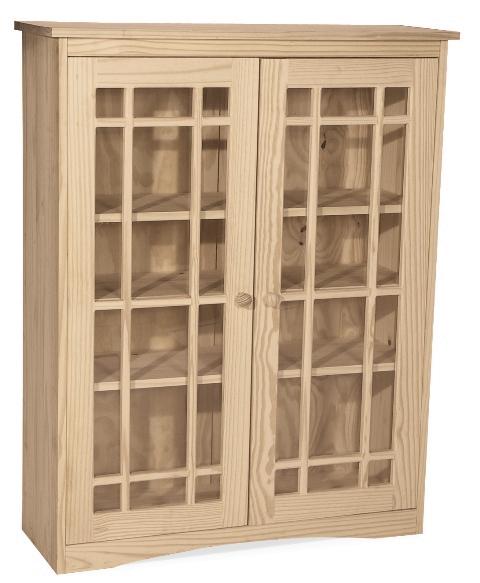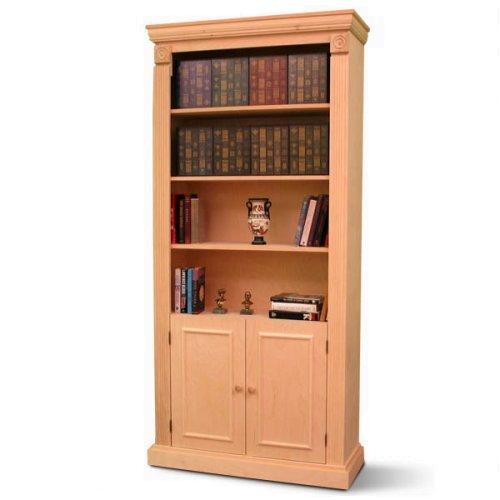 Unfinished Pine Bookcases
We suggest unfinished pine bookcases made of real wood for that clean, timeless look in any room.
Why Buy Unfinished Pine Bookcases?

Pine is classified as a soft wood but this is based on its foliage rather than the actual strength of the wood itself. Still, pine is usually easier to work with than the other popular furniture woods and is therefore favored by many manufacturers. It is also distinctyly light-colored and has an attractive grain with knots that show up prominently because they are darker than the surrounding wood.
Unfinished Pine bookcases are usually the lesser expensive pieces of furniture among unfinished wood bookcases and are therefore very popular. The prominent grain and knots give it a very unique quality and this can be enhanced very well with the right stain, paint or clear varnish. Knotty pine bookcases can add a unique sense of coziness to a room and it perfect for the country look in farm houses and log homes. A couple of popular rustic styles are Mexican Rustic from Texas. This type of character is not possible with alder birch bookcases for example and oak furniture has a whole different look and character. The light color allows pine bookcases to avoid looking heavy even if they are quite big. Although it is welcome in almost any room, this is a handy characteristic in cosy, cottage-type environments, specially with bedroom furniture like large beds and dressers. In addition, this same characteristic allows pine furniture to be easily customized by stenciling or painting, for example in children's rooms, where pieces can be repainted or refinished easily as the children grow up and cycle through their different favorite themes. A popular category of this type of furniture is California Painted Pine. All of this, when added to the inherrent quality of the wood, grain and workmanship, contributes to the great hidden value in solid pine unfinished bookshelves. They can usually be had for a price that is unthinkable in a factory finished piece.
Unfinished Pine Bookcase Buying Tips

Because of the noticeable grain, solid pine wood makes for attractive furniture pieces and although the wood is more pliable than most hardwoods, the pieces can last for a generation or more if manufactured and handled properly. Antique pine furniture is quite common and popular. Although pine knots are a very attractive defining feature which adds to the unique look, you should avoid pieces that have too many or have ones that may create a hole in the piece down the road. You should physically check for this with care. Also, too many knots in a piece of Pine furniture could make it structurally weak. In addition, although a solid pine bookcase is usually quite strong, the pine wood itself is easily dented or scratched, so care should be taken in placement. Obviously, care should also be taken in exposing pine furniture to the elements like excessively humid air as they will tend to warp, just like most other woods. If chosen carefully, finished and looked after well, unfinished pine bookcases are one of the great values in furniture will last a generation or more.