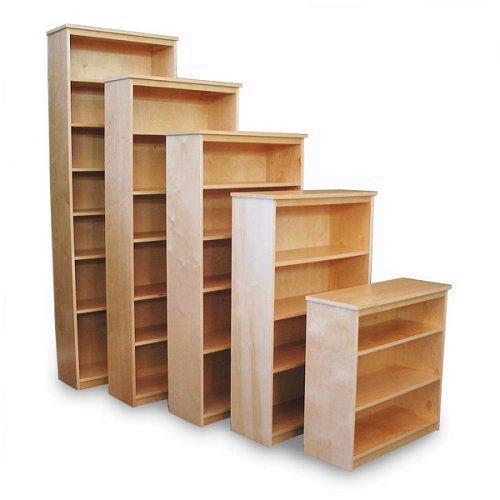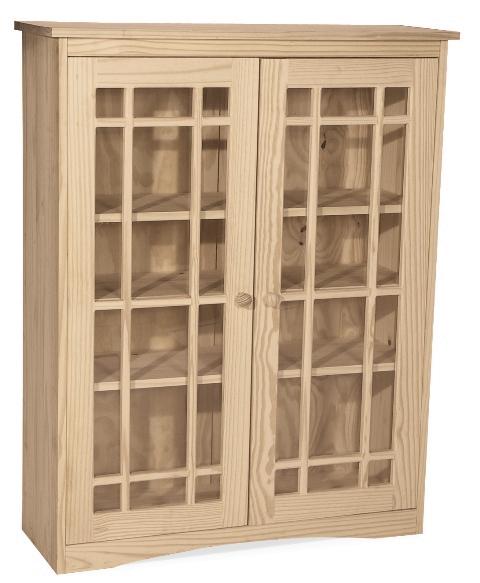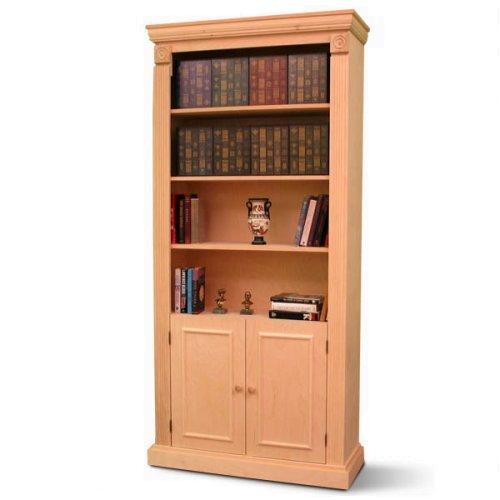 Unfinished Alder Bookcases
You can get the high-end look for any room with well made classic alder unfinished bookcases.
Adler is a hardwood belonging to the birch family that is common in the Pacific Coast and it is sought after for its strength and durability and ranks third behind oak and pine as the most common wood for unfinished furniture, including unfinished alder bookcases.
The grain in alder wood is fine, just like birch, cherry or maple and offers variety in the grain without a lot of contrast. The even consistency and density of the grain make it a very popular furniture wood to work with. (This quality also makes it one of the most popular woods for smoking foods because it burns slowly and evenly, without flares.) It does not shrink or warp easily either, so pieces of furniture that need doors, shelves and drawers are especially suited to this wood as are wooden solid-body electric guitars which require minimal distortion for high quality sound.
Alder is a favorite wood for Shaker style furniture because its fits the philosophy of utility, strength and functionality first followed by beauty, not the other way around. This same set of qualities lends alder to being perfect for rustic furniture and both Mexican rustic and Amish rustic use alder wood quite a lot.
Like most furniture hardwoods, alder lumber is dried slowly in a kiln to remove moisture and to retain the rich color. It takes stains and paints well but it also looks very attractive with a clear coat that accentuates its attractive, natural honey color. Another valuable and practical quality is the ability to look like almost any other wood with the right finish--unfinished alder bookcases can be finished to match almost any decor. It is sometimes called "poor man's cherry" because any amber colored finish will make it look just like cherry which is a really expensive wood. This ability to be a relatively cheap cherry substitute makes it a popular wood for kitchen cabinets.
Part of its popularity is also due to the various grades of alder lumber that are available at a number of price points. This allows for hidden, structural parts to be made of cheaper grades while the visible surfaces can be made of more expensive grades, the whole still retaining all of the qualities of alder.


Alder Bookcase Buying Tips

Alder is not very good in resisting rot, so be sure to consider this when buying. Use it indoors only and then only in places where warm and moist conditions are avoided, so alder bathroom cabinets are not a good idea although fully sealed and oiled, they should last longer. It is also susceptible to denting easily. If you think you can provide it with the right conditions, Alder is a popular substitute for cherry, although it is still not an inexpensive wood anymore.
Because of its ability to look like more expensive woods, alder is used as a veneer to cover cheaper woods so you need to check closely even if unfinished alder bookcases are labeled as "all-wood furniture" which is not the same thing as solid wood.